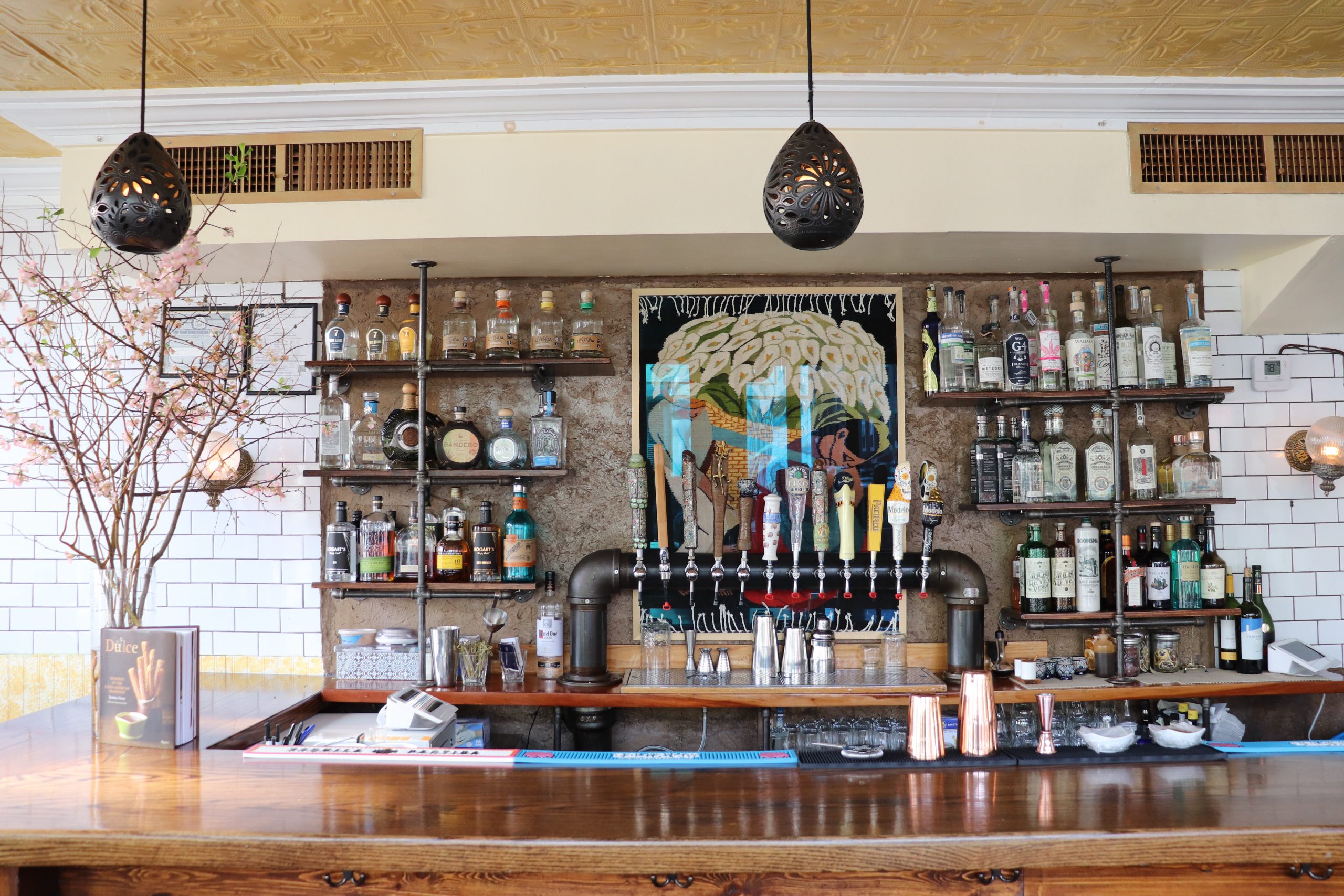 With Over 50 different Tequila, Mezcal and Agave liquors, de Mole has curated an Agave portfolio that will have you coming back. As tequila and Mezcal become more popular, new labels come and go every year, our bartenders are here to help you cut through the hype and noise. You'll leave our Williamsburg Agaveria bar more knowledgeable and conscious about these fine spirits, Whether you're new or a season tequila drinker. Come lets us create a great drink at our Williamsburg craft cocktail bar. Salud!
Agaveria
De Mole specializes in mezcal, tequila and other agave spirits. We stock over fifty types of agave-based spirits from small, family-owned Mexican distilleries.  Let us craft up the perfect Mezcal cocktail for you!
Mezcal of the Month
 METEORO
To kick off our Mezcal of the month, what better way then to Feature METEORO MEZCAL. With its Unpretentious Bottle and Beautiful Designed Label, This Small batch Mezcal will have you coming back for more. Based on the legend of the first earth pit to produce mezcal, The story goes that it rained "small eyes of fire" over The Sierra Madre de Oaxaca, a mountain range in southern Mexico. As the Meteors struck everywhere, a Local master Mezcalero took the opportunity to cook the piñas (Harvested Agaves) in one of the craters, Thus making one of the best mezcales in the region. When people asked him how he did it, He said "Cayo del Cielo" Meaning "it fell from the sky".
Beautiful story to the marketing behind this mezcal, but how does it taste? Well, It does live up to the legend! This Small batch mezcal is carefully crafted. After the cooking process in the classical earth pits, the cooked agave hearts (piñas) are ground with the classic stone wheel (tahona) and left for fermentation in vats made from cypresses before they are finally distilled twice on copper pot stills in the village Las Margaritas in Oaxaca.
Try it in a chill glass, It wont disappoint!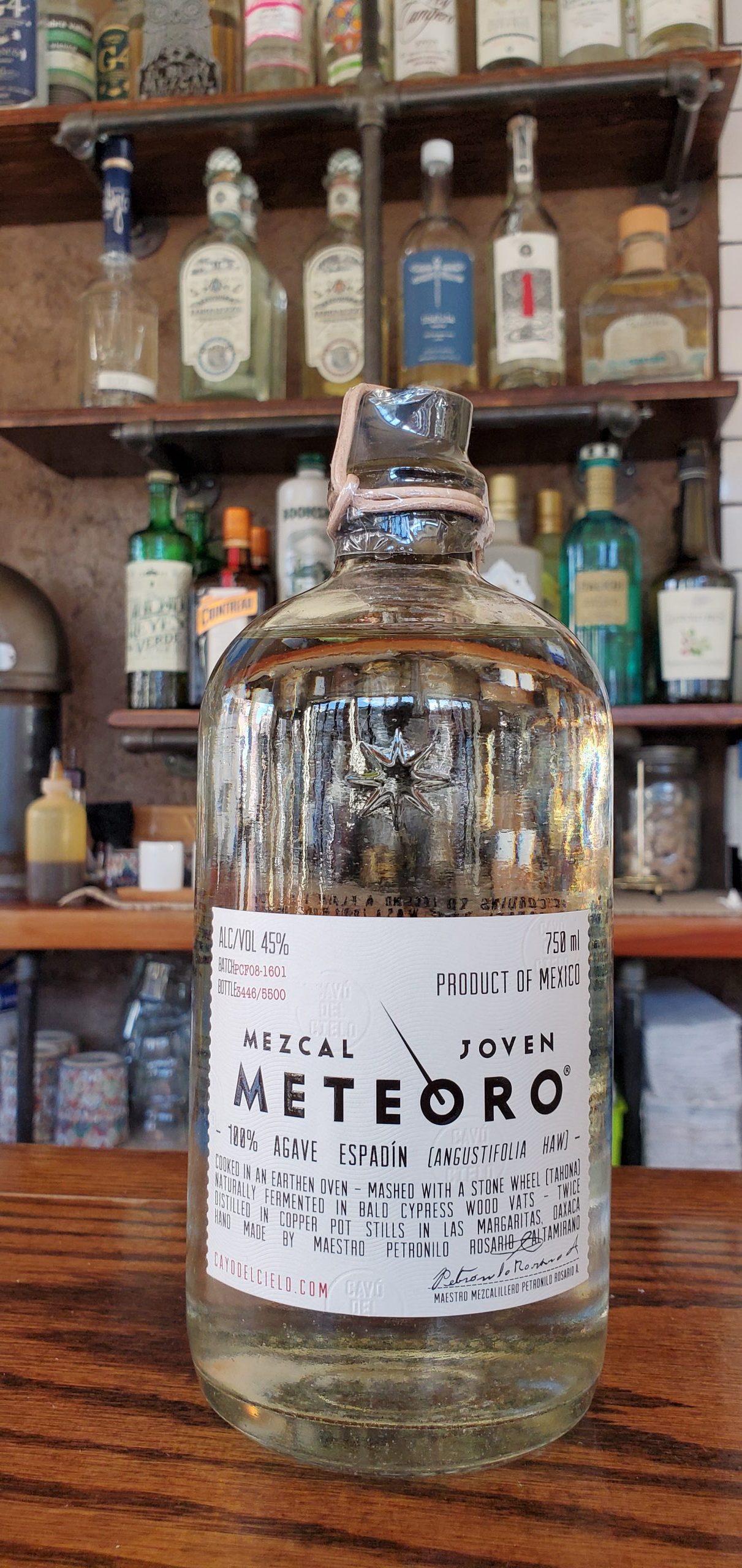 Tequila of the Month
FORTALEZA
Tequila FORTALEZA (Los Abuelos in Mexico) is widely considered to be one of the great brands available out there. Distilled by a 5th generation Sauza, this tequila is still made the old style way with a Tahona and old school methods. The bottles are hand blown and the real cork piña stopper symbolizes this brand. Aroma: Cooked agave, touch of earthyness, black pepper, olive and butter. Really pleasant. Initial Taste: Superb creamy agave entry. Body: Wonderful amounts of agave and the pepper spice that goes along with it. The sweetness from the agave and the fruit is still there as well. Complex…while still being light and pleasant with no burn or bitterness. Finish: Ultra smooth. A hint of pepper and fruit remain while a nice agave flavor lingers. nicely for a medium duration. This is just a superb tequila from top to bottom. From the bottle, to how it was crafted to every aspect of the flavor in your mouth this is a winner.